Training and Development
How Much Better Can Your Team Be?
The knowledge and skills that power top performers are constantly changing. Are your teams keeping up with the most important tools, skills, and methods of selling today? Let us help you develop curated programs, so that each individual on your team has the confidence to achieve their goals.
There's only one way - the right way.
We do training the right way. Only custom, rooted in data, and tailored to your selling environment.
Each training program is designed with:
Diagnostic of Performance Issues
Expert diagnostic getting to the root cause of performance issues. This specialized approach lies at the heart of our training program, showcasing its purposeful design aimed at fostering a deep understanding of complex performance dynamics and enabling participants to effectively resolve challenges at their core.
Alignment to Core Competencies
Blending your CRM data and our unique experience, we'll map each training to the core competencies necessary for improvement. Through this meticulous process, we skillfully align every aspect of the training with the fundamental core competencies essential for driving noticeable improvements. This underscores our commitment to offering a transformative learning experience finely tuned to your specific needs and optimized for substantial progress.
Comprehensive Rubrics
We have our own proprietary rubrics to support the reinforcement of key concepts. These thoughtfully curated rubrics are a testament to our dedication to facilitating comprehensive understanding and skill integration, showcasing our commitment to nurturing a holistic learning environment that transcends traditional approaches.
Flexible Learning Options
You have the flexibility to choose between two dynamic alternatives: the convenience of a virtual engagement or the in-person experience of our onsite offerings. This selection empowers you to align your learning journey with your unique preferences and circumstances, ensuring access to our transformative programs is optimized for accessibility and effectiveness.
Exceptional Coaching
We source the top coaches so your team will only work with expert teachers and practitioners. We are committed to curating a roster of exceptional coaches, ensuring that your team exclusively collaborates with accomplished educators and seasoned practitioners who stand at the forefront of their respective fields.
How Does Our Training Differ From Others?
What sets our sales training program apart is our unwavering focus on experiential learning. We don't just teach; we immerse your team in dynamic simulations and real-world scenarios, bridging the gap between theory and practice. Unlike one-size-fits-all approaches, our training is meticulously tailored to resonate with your specific industry nuances and challenges.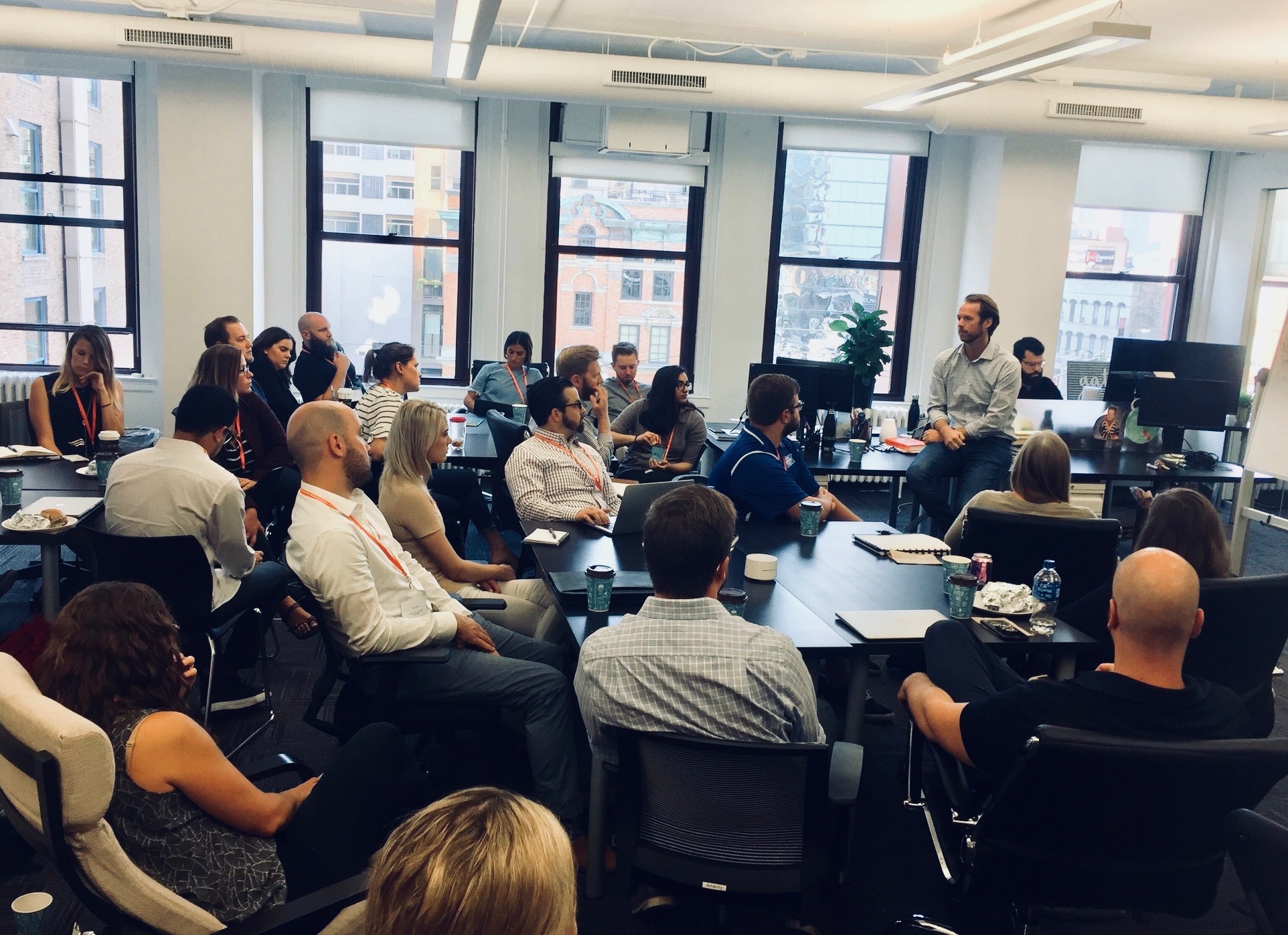 Who Have We Supported?
Since 2016, Over 700 companies have chosen Victory Lap to build and develop their sales teams. Here's a few of the companies we've supported along the way: