Sales Hiring
Your Next Great Hire Begins Here
Victory Lap has amassed a network of thousands of sales professionals consisting of our alumni and their connections giving us access to a network of top sales talent no other company has access to.
What to Expect
Our Process:
Initial Conversation

Competency Map & Candidate Profile

Team Assignment

Role Filled and Onboarding Support
Initial Conversation
An initial consultation with our Founder & CEO, Brian Bar, will take place to assess fit with our talent network and the needs of your organization. Our goal is to ensure we can help you find the right sales talent that will stay with your company for years to come. That's the legacy we've created and we will ensure the talent and resources available to us will support this goal.
Design a Custom Candidate Profile via our Proprietary Competency Map
Hiring sales talent is very challenging. We should know since we've interviewed and hired thousands of sales professionals by now. So we know the missing pieces that often lead to bad hires and our process is designed to fill these in our vetting process. We'll work with you to build a complete profile ranging from knowledge, skills, behavior and culture fit that will then be mapped to your sales environment. Simply put, the probability of making the right hire with our process has now sky rocketed.
Team Assignment and Network Search
We'll assign a dedicated team to your search, leading to a partnership that will deliver results quickly.
Role Filled? Our job isn't done
We not only provide a best in class 120-day guarantee but will provide sales onboarding support through our courses and 1:1 coaching for your new hire or their manager
Our Candidate Pool
The Next Generation of Sales Leaders.
Our trained sales professionals are equipped with the latest industry insights, enabling them to adapt seamlessly to evolving trends. With a focus on agility and integration, our professionals become catalysts for your company's growth, fostering elevated ROI and reshaping sales norms. Join us now in sculpting a sales force that doesn't just meet standards but sets them, redefining sales leadership.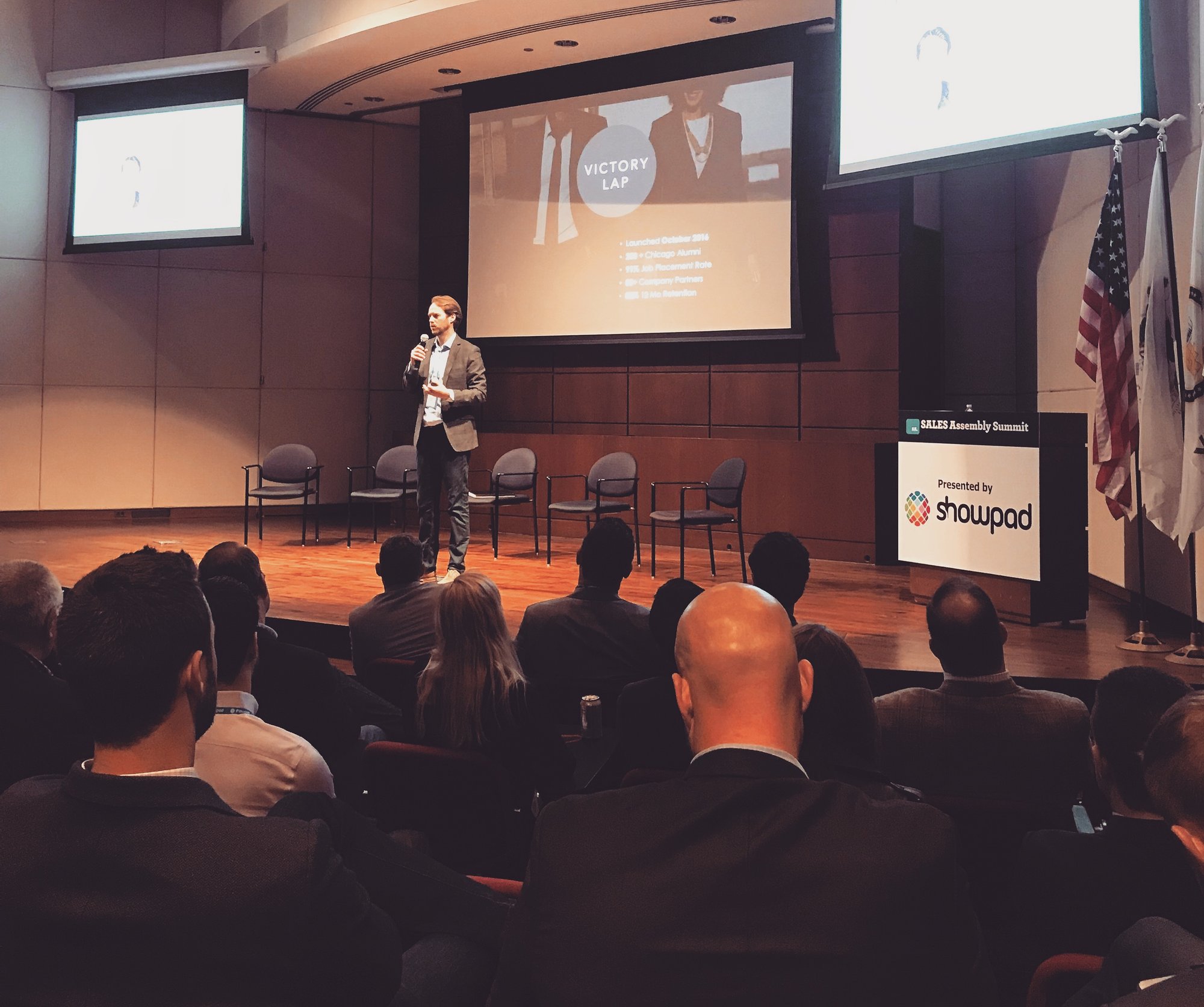 How a Chicago Startup Reduced Its Sales Hiring Process by 50%
11 Successful Hires at a 100% Retention Rate
75% Have Been Promoted to Account Executives
65% Are Diverse in Race, Ethnicity, and Gender
How a Chicago Start-Up Boosted its Sales Team Hiring Efficiency by 30%
Decreased Time-To-Ramp By An Average Of 2.5 Weeks
Increased Hiring Efficiency By 30%
Paro Hired 80% Of It's SDR New Hires From Victory Lap
62% Of The Victory Lap Candidates Were Diverse In Gender, Race, And Ethnicity